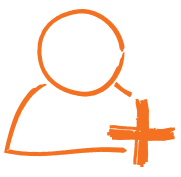 Lead Acquisition
Grow your prospect list by capturing the most important information for each prospect that comes in contact with your gym or studio.
Capture your prospects' interests, contact information, and other important data quickly and easily using our Digital Guest Waiver.

Use Facebook Lead Ads integration to automatically capture leads from Facebook ads and drop them directly into the Club OS system.

Implement a gym referral program that automatically updates Club OS when new referrals come in.

Enter telephone inquiry leads quickly and easily with our simple four-field form.
Learn More